07/20/2013
It is your 5th day of ZCUT Power Strength DVD program and what we have not talked about yet at all is workout clothing. 
I wanted to talk about choosing a proper exercise clothes, because I have just recently seen a product called "sweat suit" and I was in shock. It looks like a huge rain coat but all in one peace. That sweat suit is meant to be sold to people to sweat more while working out. That reminded me of few of my friends that used to wrap themselves in saran wrap - a thin plastic film that you can use to wrap your food in. They would wrap their legs and bellies in these saran wraps to sweat a lot more during their workouts, because they believed that if they sweat more, they will lose more fat faster. This is obviously not true and bundling up for a workout is really not a good idea at all. 
The ZCUT Power Strength DVD program is so intense that layering a bunch of clothes would only cause horrible overheating. You need clothing that allows you to move freely and does not cause your body to overheat, because you are not after the sweat, you are after your best workout performance. The harder you can push yourself in the workout, the more calories you will burn and the more you will boost your metabolism and strengthen your muscles. While sweating is healthy and it does feel good to sweat - at least to some of us

, when you workout, it does not mean that you are burning more calories and losing more weight. Keep your clothes comfortable and don't exhaust yourself by overheating your body with unnecessary layers. Actually keeping your body cool even throughout the day burns more calories, because your body has to turn on the metabolism in order to keep you warm.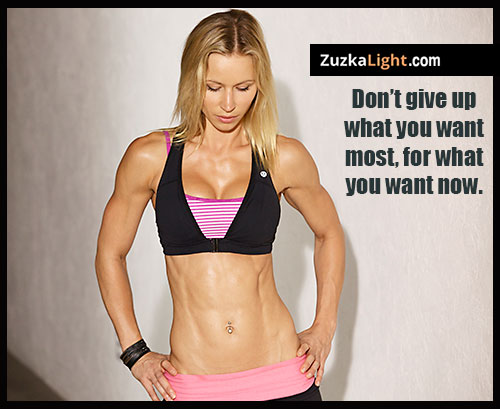 If you were looking forward to reading about fashion and workout clothing, than I am sorry if I have disappointed you

, I know it would have been more fun to check out some new cool workout gear, but maybe we can do that some other time. Today is about hard work and efficiency!
Don't forget to order today if you haven't already done so!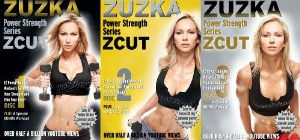 I wish you great weekend and I'll see you tomorrow!
Z.